Tim here! A Holland 🇳🇱 based developer who enjoys creating awesome, high-quality software that makes your everyday web and computing experience better.
I prefer to make software free and open-source. It's important to allow anybody to inspect, modify, improve, contribute and verify without restrictions. Just like I enjoy doing for external projects.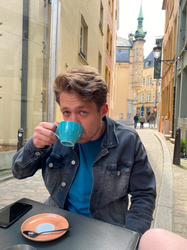 Read my usual developer sales pitch here.
Me on the web
Here's a more comprehensive overview of my online presence:
Most of my work is available on my git profiles:
Like any developer, I use Stack Overflow and alike for development and IT related questions and answers:
I do my news reading and social activity through the following websites:
Here are some other noteworthy profiles of mine:
To send me a message, please check out the Contact page.
Donate or Sponsor
To support my current and future work, you can sponsor me.
See the Donate page for more information.
Other things I like
Some other random things I like besides my usual development activity that I didn't list above are:
Music: listening, DJing, piano

Deep house, House, Electronic, Techno and related

DIY (Do it Yourself) projects of various sorts, I like to be creative
Scouting and other activities, outside, in-nature, such as camping or hiking